Building evidence toolkit
Welcome to the Building Evidence Toolkit. You may be visiting this site because you are starting to build evidence for the work that you do, are interested in enhancing your current structure for building evidence or just simply interested in learning more. Our goal is that this toolkit will be as useful as possible and can help enhance your evidence-building capacity.
We developed this Toolkit in collaboration with five Latin@ serving community-based organizations (La Paz, Trans Latina Coalition, Mujeres Latinas en Acción, Voces Latinas, Esperanza United. Thus, this Toolkit is grounded in the realities of community-based organizations working from a culturally-specific framework.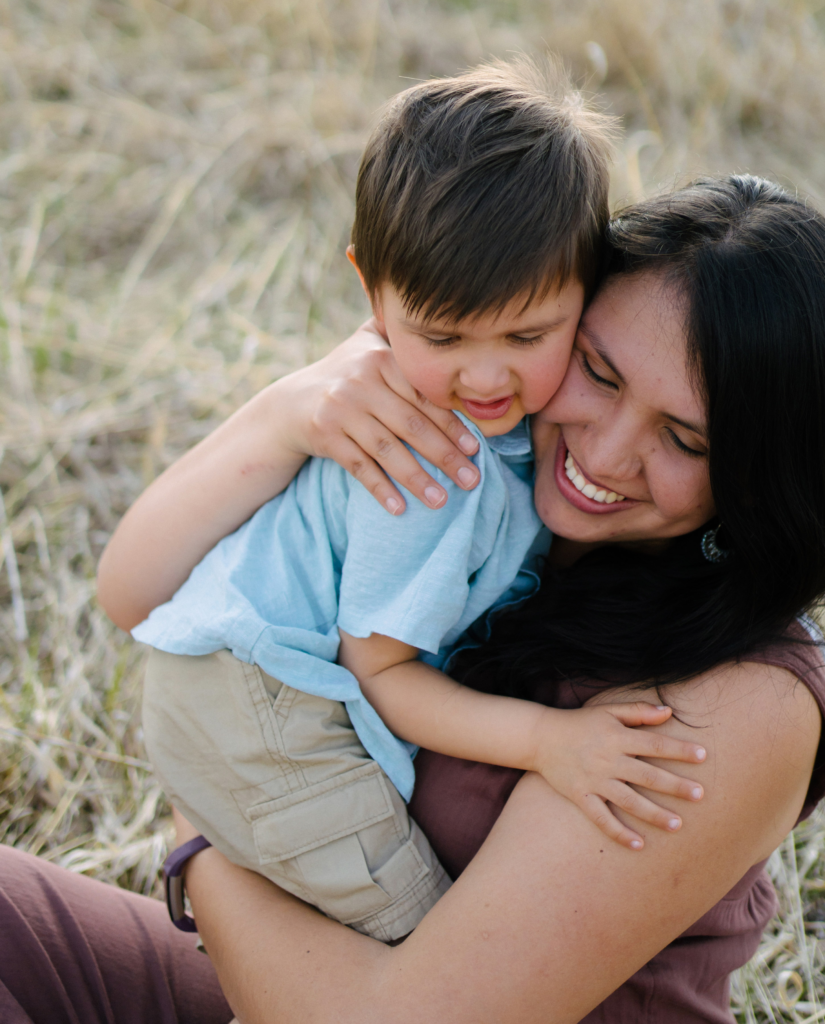 Introductory webinar
Please join Esperanza United, formerly Casa de Esperanza: National Latin@ Network, as we introduce this Building Evidence Toolkit, a free, bilingual, online tool designed to strengthen the evaluation capacity of Latino-serving community-based organizations (CBOs) working in the field of domestic violence. It was developed in partnership with four CBOs working with unique Latino communities in the United States. In this webinar, we introduce you to the importance of documenting your work in a culturally responsive manner. We also explain the steps involved in a program evaluation and cover the different levels of expertise this toolkit is intended for.
What do we mean by building evidence?
We know from our work with community-based organizations that you and your organization are already experts in pulling in the information you need to do your work on a daily basis.  Sometimes what might be missing is the documentation of such efforts.
Using a recipe as a metaphor, your recipe (initiative or program) is a combination of ingredients (what you do, how you do it, and with what resources). You and your organization are constantly making changes to the ingredients based on the feedback that you get from your taste-testers (the community members with whom you work). Sometimes you might be in the middle of adjusting your ingredients-echando mas pimiento o minimizando sal- and this might make you forget to write down the changes that you made to your recipe and the reasons for the changes. This is an important step. Documenting and improving your recipe is what we call evaluation or building evidence.  
This toolkit is meant to help you document or improve your recipe by keeping track of your ingredients or changes to your ingredients and the information provided by your taste-testers.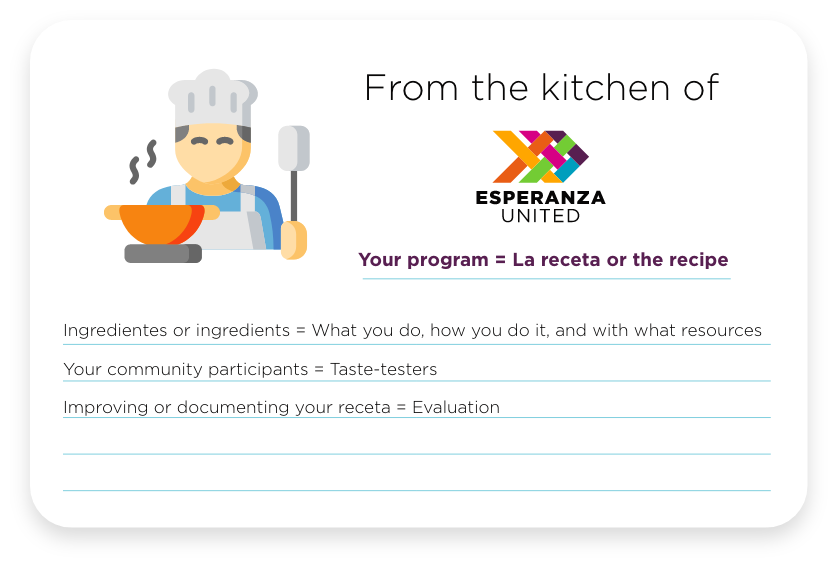 Exploring community evidence
Enhancing your current evidence